Comey Takes a Leak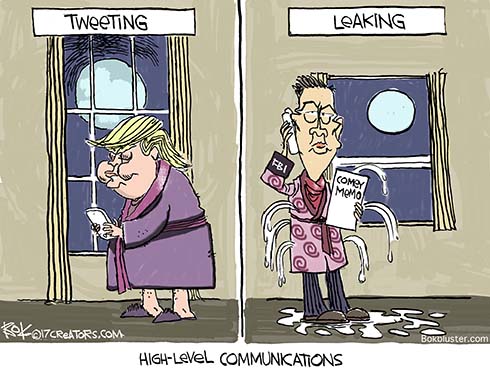 Turns out Comey likes to leak too. He testified to the Senate Intelligence Committee that he leaked his own memos about a meeting with Trump. The leak was in response to Trump's tweet that Comey had better hope there are no tapes of their meeting.
Comey woke up in the middle of the night and decided to pass along the memos to a friend who then leaked them to the NYT.His goal was to sic a special prosecutor on Trump.
Mission accomplished.