Special Place in Hell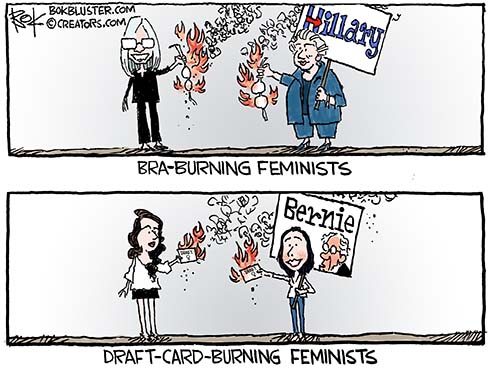 Hillary carried the 65-and-over female vote in New Hampshire. And that's it. Bernie won the overall women's vote 53% to 46%.
As for women 30 and under, well, there's a special place in hell for them. 82% supported Sanders.
Politico tells us why.
Heather Wilhelm explores how women earned the right to be drafted.