Tag Archives:
obama campaign
In his memoir, Dreams of My Father, Obama says that, as a young man, he took his white girlfriend to a play by a black playwright. After the play she complained that she couldn't understand why black people were always angry. In the process of writing his own biography of the president, David Maraniss tracked down the girlfriend. She says she only attended one play with Obama and it wasn't by a black playwright. Asked about this, Obama says he used composites in his book.
In this column about the Maraniss book, Byron York describes how Obama composited his own identity.
Another fictional female in Obama's life is Julia, a government dependent cartoon gal appearing in a slide show created by the Obama election campaign.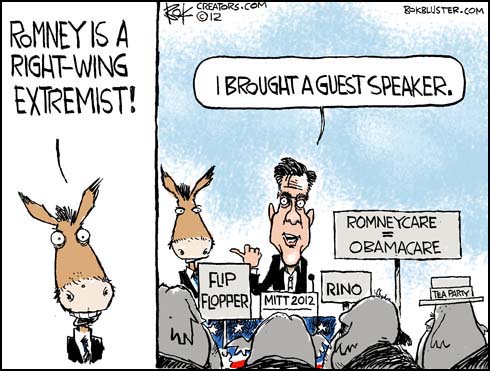 The NYT reports that the Obama campaign wants to define Romney as a "right-wing extremist". Could be extremism is no vice when "The Flipper" is accused of it by Democrats.