Category Archives:
Rush Limbaugh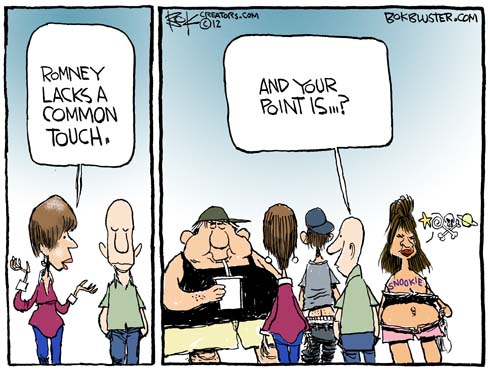 If the polls are right, Romney isn't connecting with us common folk in Ohio. Michael Kinsley says he is the new Dukakis. Rush says the polls are wrong because they oversample Democrats.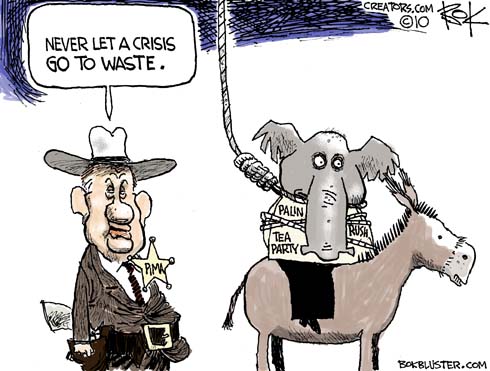 Sheriff Clarence Dupnik has used the Tucson tragedy as a platform to attack his political enemies. Paul Krugman did the same even before Dupnik's yellow crime scene tape was up. Los Angeles Times columnist, Andrew Malcolm, takes a dim view of Dupnik's police work. Victor Davis Hanson wonders, in National Review, why people like Dupnik and Krugman focus on Sara Palin's crosshairs on a map but not the president's search for an ass to kick. And finally, here's the Krugman view expressed in a more thoughtful way by Jacob Weisberg in Slate.
If some deranged person strangles an elephant, I'm in trouble.
This item from today's NYT is by Yale history professor Joanne Freeman on congressional violence – by congressmen!- back in the good old days. I met Joanne at a conference in Boise last October. She spent 10 years digging up stuff for a book about duels, fist fights, and other interesting behavior in Congress.