Category Archives:
Georgia Runoff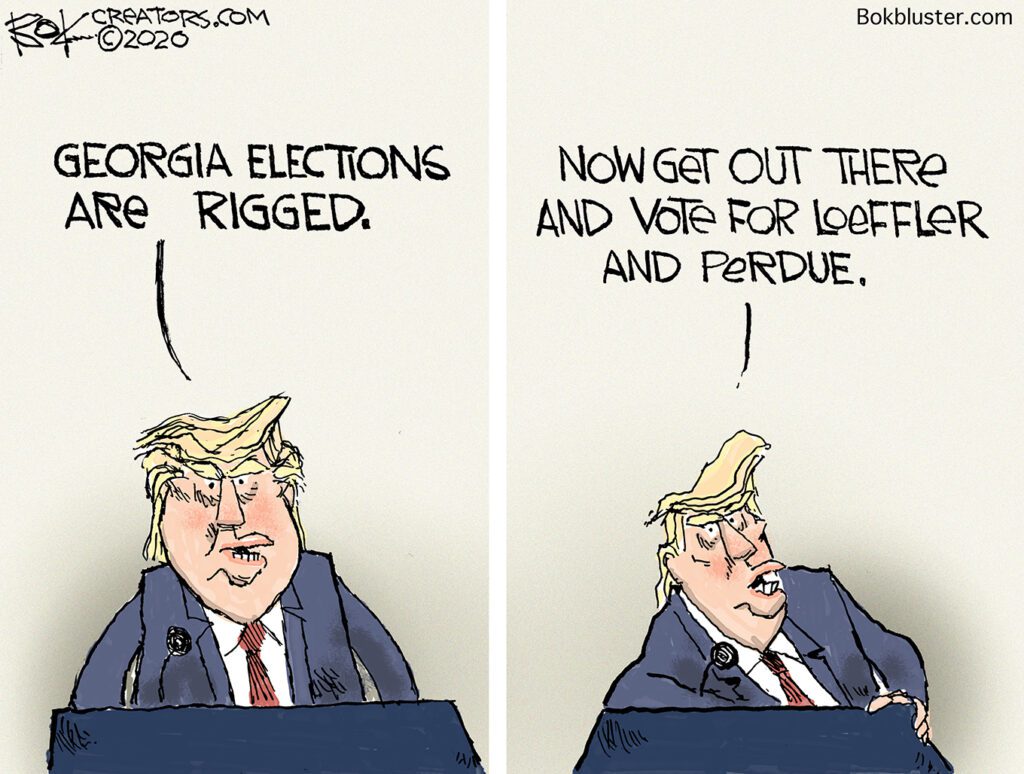 Donald Trump is still following Hillary's advice by refusing to concede the election. His attorney general says he's seen no widespread evidence of fraud but Trump still says the election was rigged. Especially in Georgia.
Yet he's holding a get out the vote rally on Saturday in Georgia for a Jan. 5 Senate runoff election. It's important because if Republicans don't win one of the two races that day they lose control of the Senate.
Meanwhile, fraud investigators Sidney Powell and Lin Wood, and are urging voters to boycott the election.
It's Bok Friday, Go Here for Your Holiday Needs!