Bumbling Boy Scout Comey Elects Trump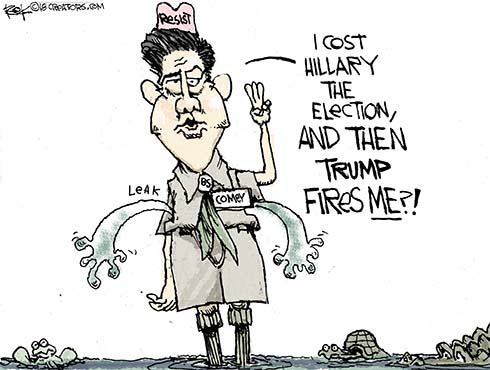 Here's Holman Jenkins in his Business World WSJ column:
That Mr. Comey helped elect Mr. Trump makes it especially ironic that his early publicity tour has been so much devoted to bad-mouthing Mr. Trump's character. Mr. Trump's flaws are old news—he's been bad-mouthed for decades by writers more knowledgeable and insightful than Mr. Comey. Millions of voters preferred him to the establishment alternatives anyway. This is the real news that continues to stick in the craw of Mr. Comey and many others.
Bumbling Boy Scout Comey
Jenkins goes on to add, "Putin is right about one thing: Washington has gone insane.