Fellow Traveler Dennis Rodman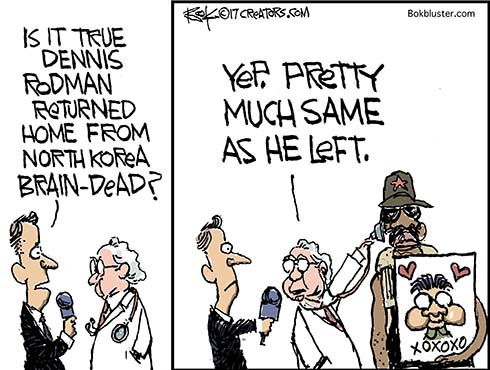 Dennis Rodman flew under the radar on his recent trip to North Korea. He arrived the same day Otto Warmbier was released from prison there. Otto soon died from brain injuries sustained during his 17 months of incarceration.
Rodman was uninjured on his trip. Guess he didn't steal any souvenirs.
Dennis Rodman
A USA Today story says Rodman seems to be taking credit for Otto's release. "I was just so happy to see the kid released," "Later that day, that's when we found out he was ill, no one knew that. We jumped up and down … Some good things came of this trip."
The State Department and Otto's father say Rodman "had nothing to do with his release."