Trump Takes Bait In First Debate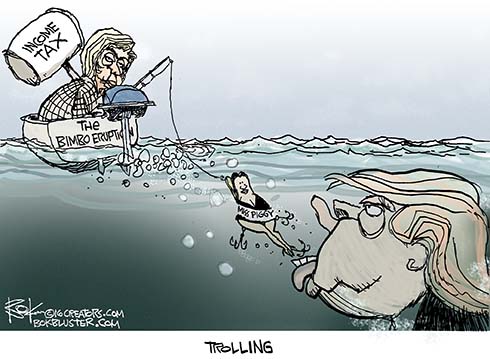 The first 30 minutes of the first debate went swimmingly for Donald Trump. He pushed his case that globalism benefits global elites like the Clintons but hurts the American middle class.
Hillary responded that she would have a special prosecutor if elected. Not to prosecute anyone for destroying classified emails on her server but to enforce trade agreements.
Then Hillary tossed a War on Women Miss Piggy plug. She accused The Donald of calling a Miss Universe contestant fat – 20 years ago. It was a gutsy gambit from the head of the White House Bimbo Eruption department in the Bill Clinton White House.
But it worked.
Trump took the bait, Hillary reeled him in, and then bashed him with his own 1995 tax return.