Fear of Bernie Sanders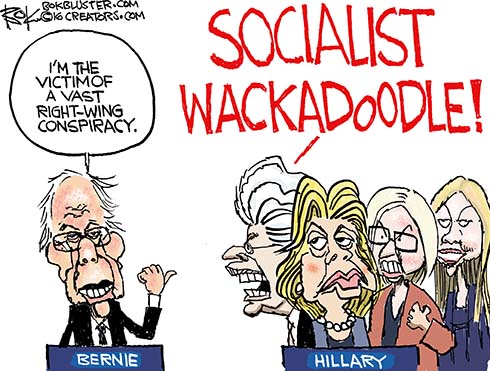 The NYT reports that Team Clinton is attacking Bernie Sanders for pushing its progressive ideas too successfully.
Chelsea complained that he wants to dismantle Obamacare and move to single payer. Claire McCaskill says if he's the nominee Republicans will break out hammer and sickle ads. And David Brock, publisher of the left wing Media Matters, called Sanders a Socialist Wackadoodle.
Bernie Sanders
Bernie is 12.6 points ahead of Hillary in the Real Clear Politics new Hampshire poll average.