Checks and Balances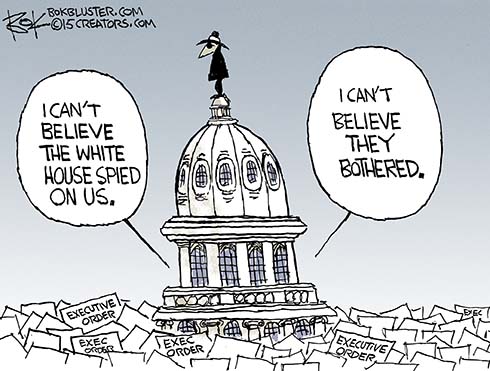 Looks like he latest version of federal checks and balances includes the executive branch spying on the legislative branch.
The Wall Street Journal ran a story last week about the US spying on our allies. The main ally in question was Israel as Benjamin Netanyahu prepared to make a speech before a joint session of Congress criticizing the Iran deal. The kicker was that in the process of spying on Bibi the NSA listened in on confidential conversations between him and members of the US Congress.
It seemed a little surprising that Obama cares what the legislative branch has to say, considering his habit of going around it and ruling by executive order.