Hillary Believes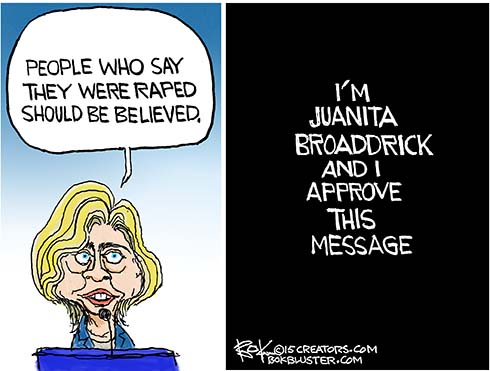 Hillary believes rape victims. Sometimes.
At a press conference this week Mrs. Clinton said college women who claim they were raped should be believed. She even reinforced her remarks by tweeting this little video saying you have a right to be believed.
A discredited Rolling Stone story earlier this year showed that's not always the case.
What was Hillary thinking? Maybe was reaching out to Juanita Broaddrick. This is from a February 25, 1999 article by Howard Kurtz in the Washington Post:
Juanita Broaddrick told her story to a national television audience last night, saying she did not tell authorities 21 years ago of her contention that Bill Clinton sexually assaulted her because "I just don't think anyone would have believed me."