Gyrocopter Air Mail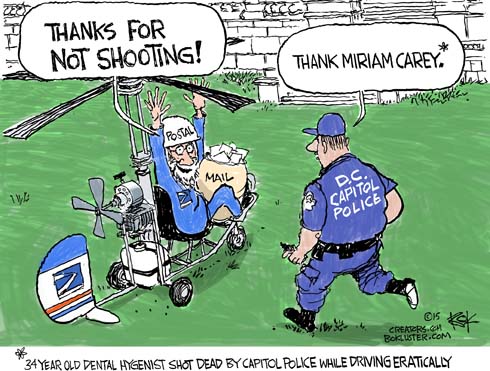 Postal worker Doug Hughes delivered a load of letters to Congress by landing a flying lawn mower on the U.S. Capitol lawn. He managed to fly his gyrocopter under Homeland Security's radar and no one shot him.
Hughes is luckier than Miriam Carey. She was visiting our nation's capitol more conventionally in her black Infiniti on October 3, 2013.
Somehow she made a u-turn at a secret service checkpoint and got involved in a high speed chase. That ended when Capital Police fired 26 shots killing the 34 year old dental hygienist but missing her 16 month old baby in the back seat.