National Prayer Breakfast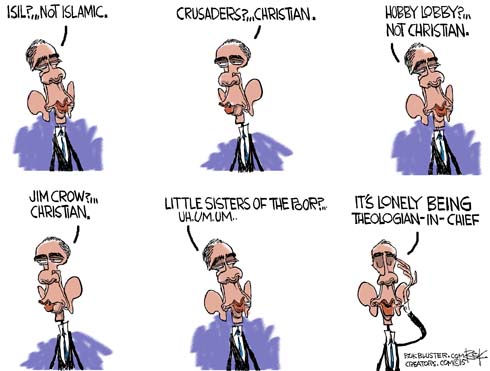 Every year about this time there's a pious politician public event called the National Prayer Breakfast.
Two years ago Dr. Ben Carson made his political debut there. The soft spoken brain surgeon insulted President Obama by ordering off the menu and choosing health savings accounts instead of ObamaCare. Now the good doctor is contemplating his own run for the president's seat at the table.
At last year's breakfast, after trying to force the Little Sisters of the Poor to buy birth control and morning after pills, Obama droned about religious freedom.
This year he made headlines providing the insight that Crusaders killed in the name of religion 1000 years ago. Not only that, Christians were responsible for Jim Crow.