Undocumented Children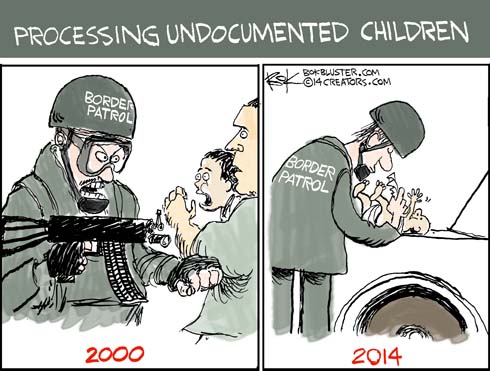 Fifty-two thousand undocumented children have crossed the border so far this year. A union spokesman for the Border Patrol claims agents are now spending most of their time babysitting. Families in Central America believe the children will get asylum as refugees. An LA Times story documents that deportations have fallen under the Obama administration.
Under the Clinton administration the border patrol forcibly seized an undocumented Cuban political refugee.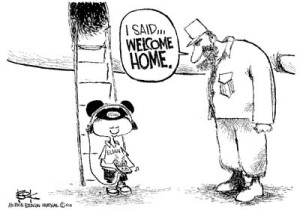 That was six year old Elian Gonzalez. Elian wasn't living at government expense. He was living with relatives in Miami. His mother had drowned during their escape from Cuba. Fidel Castro publicly insisted that Elian be returned to his estranged father in Cuba and AG Janet Reno complied.