Polar Vortex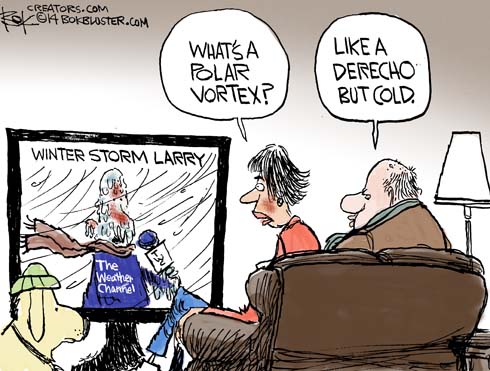 Until it got really cold this week I had never heard of a polar vortex. Thanks to The Weather Channel I've learned it means we swapped weather with Fairbanks.
Same goes for a Derecho, which I learned last summer means rain storm.
I've also learned The Weather Channel has acquired naming rights to the weather. This week's polar vortex is named Ion.