Chuck Schumer's Decimated Democrats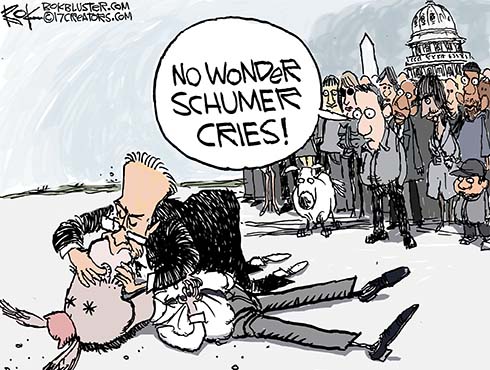 If anything is decimated it's the Democratic party. And mouth to mouth may not help.
Politico says Democrats are on the verge of a nervous breakdown. John Podhoretz says elites are already over the nervous breakdown edge.
Decimated Democrats
Chuck Schumer is choking back tears over Trump's travel ban. They're tears he never shed when Obama ordered the same thing.