MainStream Media Bias Goes Onion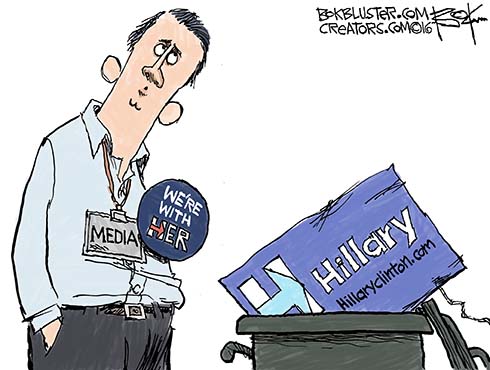 Mark Halperin thinks The New York Times has turned into The Onion.
To make his point he held up the front page from that morning's edition. The headline read Democrats, Students, Foreign Allies Face Reality Of Trump Presidency:
"Their headline is not 'Disaffected Americans Have A Champion Going To The White House' or 'The Country Votes For Fundamental Change.' The headline is about how disappointed the friends of the people who run The New York Times are about what happened," Halperin said.

"It's amazing." "It's The Onion."
Media Bias
Back in August NYT media columnist Jim Rutenberg sort of defended media bias saying, "Trump is testing the norms of objectivity in journalism."
So, they seem to know what they're doing.
For example, here's a column by Will Rahn at CBS News titled The Unbearable Smugness of the Press.
World Ends Tomorrow
Kind of reminds me of the joke headline: World to End Tomorrow: Women, Minorities Hardest Hit.