NPR Seeks Tea Party Invitation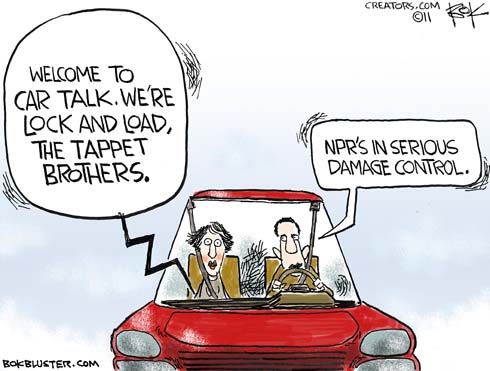 NPR faces the same federal defunding fate as cowboy poets.  Former NPR executive Robert Schiller was caught on tape calling members of the Tea Party gun toting racists.  That cost him his next job at the Aspen Institute (he was already leaving NPR).  NPR CEO Vivian Schiller (unrelated) got the axe too.
Some of NPR's top guns, including Robert Siegel, Scott Simon, and Nina Totenberg, put out an open letter denouncing Robert Schiller's comments. Here's an LA Times story.
I wonder if cowboy poets tote guns.