Tag Archives:
isis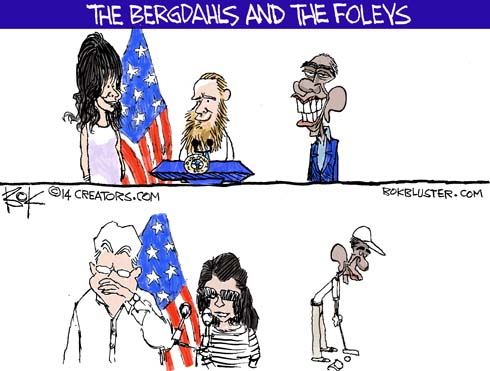 The New York Times reported that ISIS wanted $130,000,000 ransom for James Foley. European countries have paid ransom in the past. It's a major source of income for ISIS. The US policy is not to pay ransom for hostages, on the theory it encourages more hostage taking.
The same theory doesn't seem to apply when it comes to swapping terrorists for American hostages. We gave up five of GITMO's worst bad asses to bring home alleged deserter Private Bergdahl.
Bergdahl's parents were flown in from Idaho to celebrate the joyous occasion with President Obama in the White House Rose Garden.
James Foley
James Foley met his grim fate with courage. His parents showed the source of that fortitude in their meeting with the media to discuss their son on the day of his death.
Obama played golf.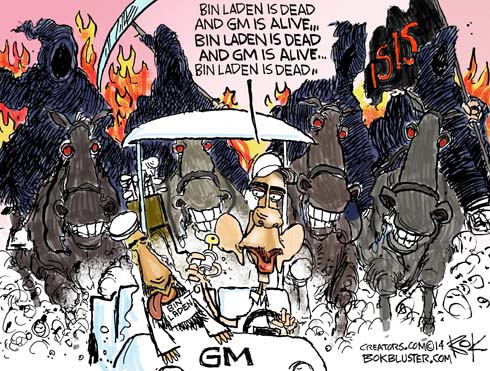 The Islamic State of Iraq and al-Sham (ISIS) apparently did not get the memo from President Obama that "war is ending". ISIS is too violent even for al Qaeda. The group is leaving a trail of heads, removed with dull knives from policemen and soldiers, as it storms though Iraq toward Baghdad. Not a problem. As Daniel Henninger said this week,"Barack Obama is fiddling while the world burns".
Barack Obama is fiddling while the world burns. Iraq, Pakistan, Ukraine, Russia, Nigeria, Kenya, Syria. These foreign wildfires, with more surely to come, will burn unabated for two years until the United States has a new president. The one we've got can barely notice or doesn't care.