Hillary Can't Let Go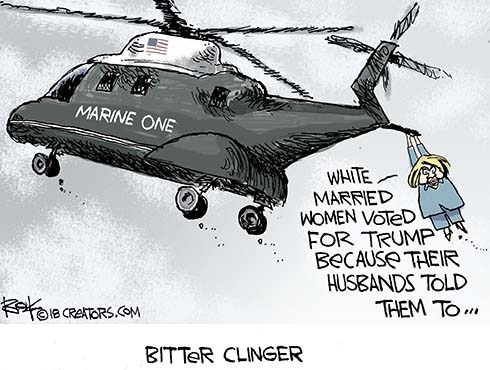 Hillary can't let go. In India last week she bragged that her 2016 voters accounted for 2/3 of GDP. They are the optimistic forward lookers while Trump's Deplorables look backwards. And not only that, they don't like black people getting rights. Or American Indians succeeding (talking to you Nikki Haley).
As for their women? Their husbands, sons, bosses or whoever pressured them to vote for Trump, Hillary claimed.
And then she fell down the steps.