Choose Your Putin Poison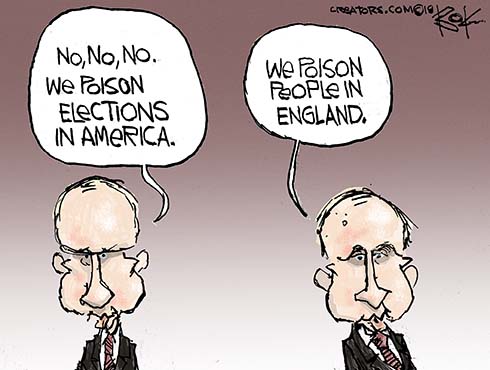 Did Putin poison a double agent in England?
Former Russian spy Sergei Skripal and his daughter Yulia were found unconscious in Salisbury. The WSJ reports they were attacked with a military grade nerve agent  10 stronger than VX nerve gas. Both are still alive in intensive care.
Putin Poison
The Brits are pissed. Theresa May says Putin has until midnight to come up with an explanation. Looks like he might have more splaining to do. Another Russian "mogul" was just found dead in London.
As for Putin poisoning American elections – the Republican House Intelligence Committee says, "no collusion."