Georgia 6th District Question: Who ya gonna vote for?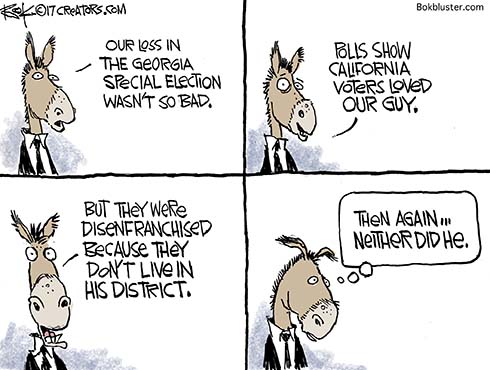 My favorite debate question ever was asked in the Georgia 6th District Congressional race. Republican Karen Handel asked her opponent John Ossoff – So, who ya gonna vote for?
Ossoff, who lives outside the district, is ineligible to vote there.
Who Ya Gonna Vote For?
The campaign was viewed by Democrats as a referendum on President Trump. At least it was until Ossoff, the Democrat, lost.
The Daily Caller reports that, for April and May, Ossoff had 9 times as many donors and twice as much money from California as Georgia. He raised a total of $29 million. Money in politics was one of his campaign issues
The NYT has a good breakdown of spending on the campaign here.