Mass Shooting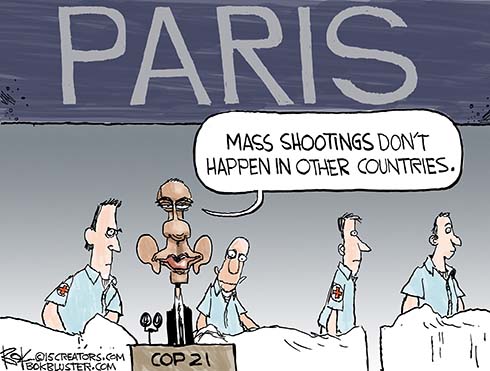 Two weeks after the Islamist Terror shootings in Paris a madman struck at a Planned Parenthood clinic in Colorado Springs. He killed three people. President Obama took the opportunity to proclaim mass shootings just don't happen in other countries:
With respect to Planned Parenthood, obviously, my heart goes out to the families of those impacted. … I say this every time we've got one of these mass shootings: This just doesn't happen in other countries.
The Washington Post Fact Checker gave him two Pinocchios for that one.
Here's a list showing mass shooting fatalities per 100,000 worldwide. The U.S. is high but not alone.