Planned Parenthood Hearing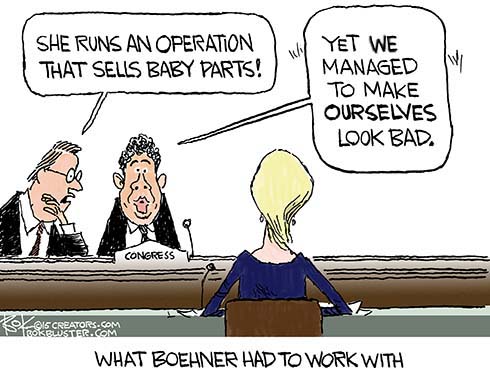 It hasn't gone well for congressional Republicans since they drove out John Boehner last week.
Cecile Richards ran circles around grandstanding congressmen at a Planned Parenthood hearing this week.
And Boehner's presumed heir to the House, Kevin McCarthy, wrote the Benghazi hearings into Hillary's ongoing script of The Great Right Wing Conspiracy. Kathleen Parker explains here and Peggy Noonan here.