Don't Crush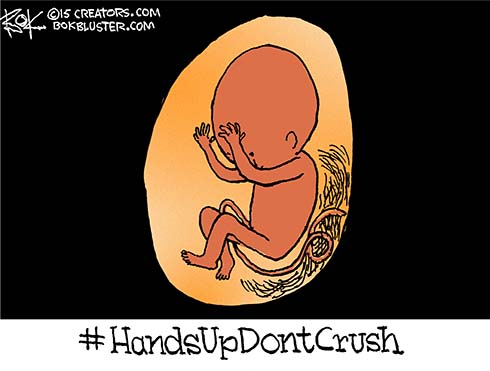 Planned Parenthood defends itself by saying the organs harvested from aborted fetuses go to research that saves lives. If that's the case it's a generational wealth and health transfer. Most of the saved lives belong to older people. The survival rate of the fetuses is zero.
Kirsten Powers, in a column titled "Crush Planned Parenthood", quotes a friend:
My friend and former Obama White House staffer Michael Wear tweeted, "It should bother us as a society that we have use for aborted human organs, but not the baby that provides them."
Ken Blackwell says that when it comes to abortion, black lives don't matter.