Arctic Sea Ice Challenge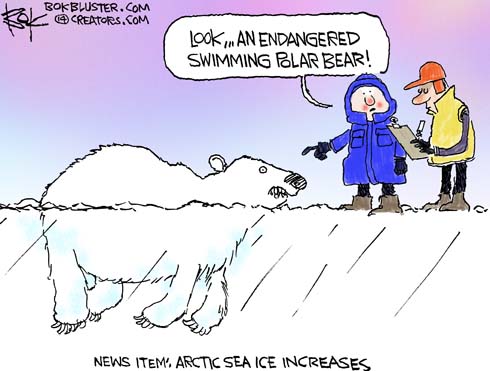 UK Mail Online published satellite photos that show this summer's arctic sea ice increased from 2012's all-time low. Slate was quick to point out, with its usual annoying habit of answering a question you didn't ask, that "No You Can't Claim Arctic Sea Ice is Recovering".
Sea Ice Challenge
The increase represents a change in weather not climate. Like the Lake Superior ice that wouldn't leave until June. Or the drought in California. Oh wait, that's climate not weather.
Anyway, maybe you can't claim arctic sea ice is recovering, but you might say polar bears are.