Happy Meals Ready to Eat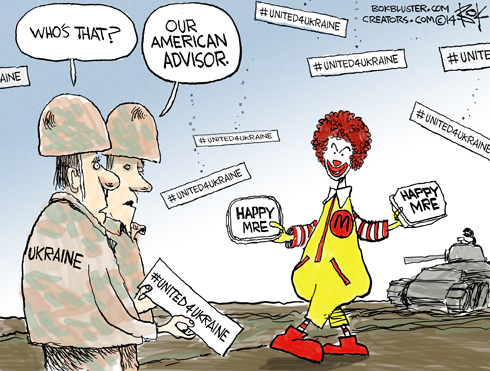 In an effort to stem Russian aggression the United States is arming Ukraine with Meals Ready to Eat (MRE). On another front, our hashtag assault was hijacked by the Russians who adopted the same hashtag #UnitedforUkraine on their tweets. LOL.
Or don't laugh. It might be working. Putin claims to have pulled back. Maybe he doesn't need to invade. Pro-Russian separatists in the Donetsk region of eastern Ukraine held a referendum and claim 90% voted for secession.
Putin was so happy he scored six goals. No word if the goalie was from Donetsk.