Undocumented Felon Sanctuary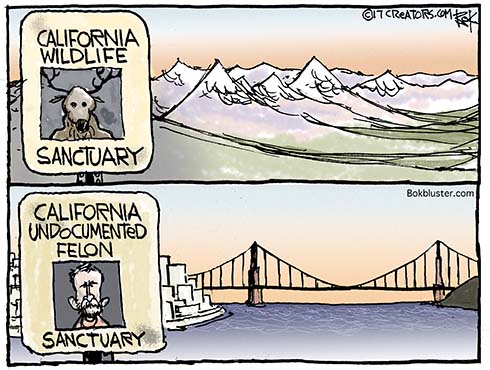 It was tough to prove that the gunshot ricochet that killed Kate Steinle was intentional. But the prosecutor went for a murder one charge and came away with nothing.
So Ines Garcia Zarate is unlikely to spend any time in a state prison according to the San Jose Mercury News. But he's not out of the woods entirely. He now faces federal charges.
Undocumented Felon Sanctuary
Zarate was deported five times before Kate's killing and was wanted for a sixth deportation on drug-related felonies, according to CNN.
Sean Hannity says San Francisco's Sanctuary policies killed Kate Steinle.