Republicans Fear Obamacare Repeal Bill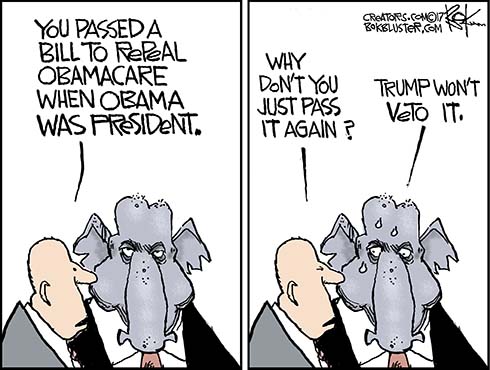 Republicans in Congress seem to have the Pottery Barn jitters over ObamaCare. You break it you bought it. But they want the Democrats to own it.
Obamacare Repeal Bill
The House sent an ObamaCare repeal bill to President Obama's desk in January before he left office. But they anticipated he would repeal it. He did.
John Boehner predicts Republicans won't repeal and replace ObamaCare. He thinks they'll fix it.