Hillary is Sorry About That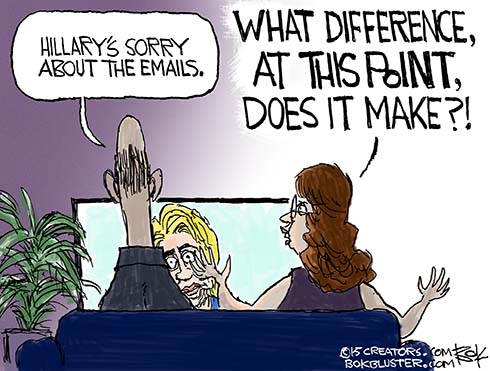 Hillary said she's "sorry about that". Her apology for using a home-brew email server seemed as sincere as her detailed plan to be spontaneous.
She also says she wants to be "as transparent as anybody ever has been". That could be a tall order  following the most transparent administration in history.