Property Can be Replaced, New Ethic in Minneapolis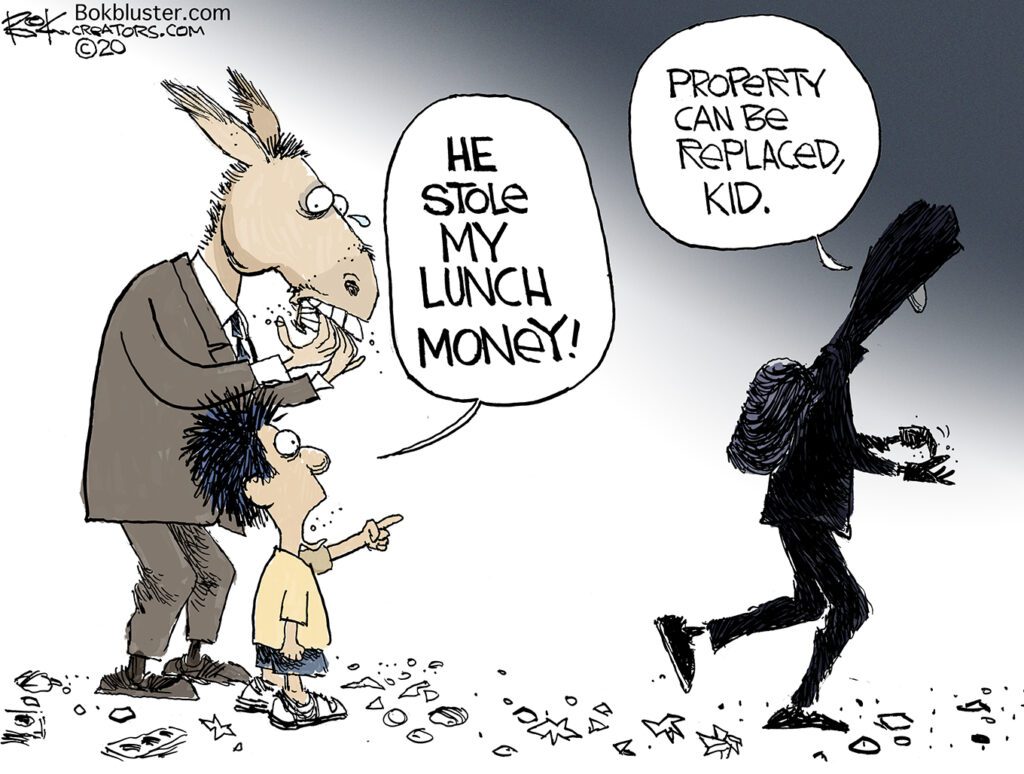 Property can be replaced. In fact, destroying it isn't violence according to NYT Pulitzer Prize winner Nikole Hannah-Jones. She also thinks the country was founded in 1619.
The Minneapolis 3rd Precinct station will need to be replaced. The cop's ran away and rioters burned it to the ground.
Officials also stood by as looters destroyed minority owned businesses. Governor Tim Walz blamed outside agitators.