Judge Sullivan Won't Drop Case Against Flynn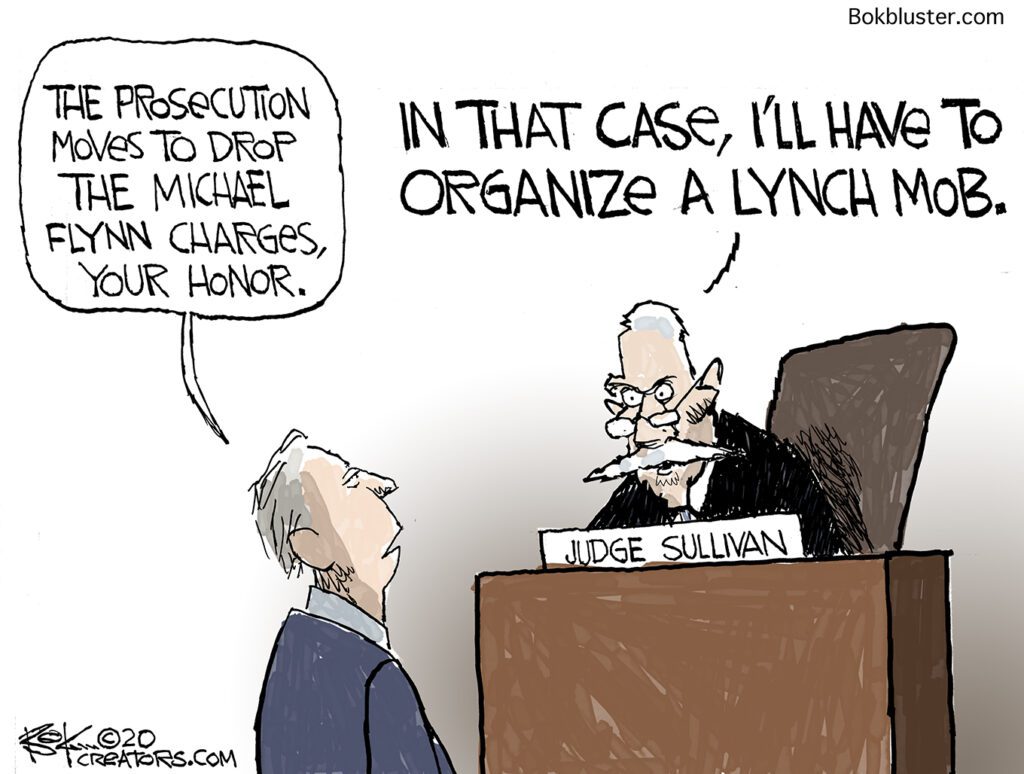 The prosecution moved to drop charges against Michael Flynn. But Judge Emmet Sullivan said no. He can't make the feds prosecute a case they don't want to, so he's rounding up a mob led by Judge John Gleeson to do the job.
It's hard to figure because Judge Sullivan has been tough on prosecutorial overreach in the past. He threw out the conviction of Alaskan Senator Ted Stevens for just that reason. (Obama AG Eric Holder recommended the move.)
He asked at sentencing why Flynn wasn't charged with treason. Flynn worked for the Turkish government.