Northwestern Wildcat Strike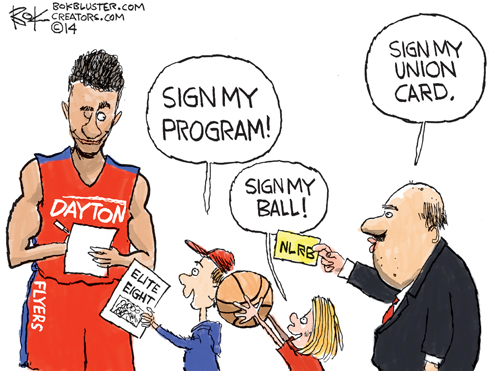 If the Northwestern University football team goes on strike would it be a Wildcat strike? The NLRB ruled last week that the players could form a union. The university is appealing the decision.
Personally I think the players ought to be cut in on the booty they produce for huge money making athletic programs. According to ESPN the AD at The Ohio State University gets an $18,000 bonus for Logan Stieber winning an NCAA wrestling championship.
Dayton Flyers Strike Again
Most schools like the Elite Eight Dayton Flyers don't have that kind of money to throw around. Actually this was just an excuse for me to work my Flyers into a cartoon.
Update: The Flyers played hard but so did Florida and they were a little bigger and better.