Unemployment Benefits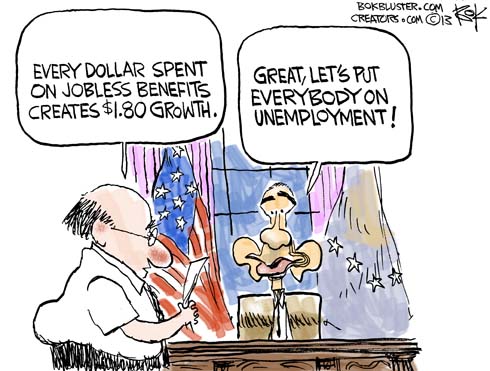 President Obama wants to increase unemployment benefits. Not just to help the unemployed, but to grow the economy.
Unemployment insurance is one of the most effective ways there is to boost our economy.
Unemployment Benefit
The science tells him that every dollar spent on unemployment creates $1.80 in growth. The WSJ calls this:
…the theory that you can increase employment by paying more people not to work…If that theory worked, the government should pay everyone not to work.
This is the same theory that told him in his first term that a trillion dollar stimulus would be the most effective tool there is to boost our economy.
Here's a short piece from Commentary that ties together government's self-interest in the belief in Keynesian economics and global warming.