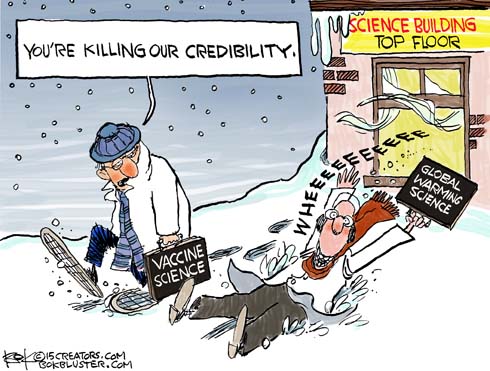 If it doesn't snow anymore that's climate change. If it does snow that's climate change too.
Man caused disasters aren't what they used to be. In 2001 people jumped out of windows in New York because they made a grim choice. Now they jump out of windows in Boston into snow piles for fun – and to piss off the mayor.
Here's an interesting Daily Beast article about a Yale study that looks at vaccines, climate, and politics.