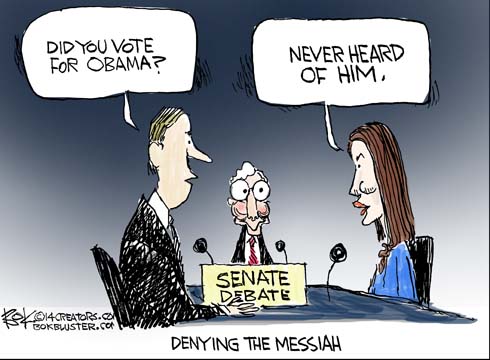 President Obama spends tons of time and taxpayer money raising funds for his fellow Democrats. In return the ingrates won't even be seen with him.
Alison Lundergan Grimes, a perfectly good candidate for Mitch McConnell's Kentucky Senate seat, won't even admit she voted for the guy. Maybe she didn't. She clings to her shotgun while insisting she's no Barack Obama.
The Wall Street Journal goes on to list other Democrats who are shunning the pres. Mark Pryor has voted with Obama 93% of the time. Mark Begich rings in at 97%.
Democrats
Kathleen Parker says the D next to Democrats' names stands for Denial.