Author Archives:
Bok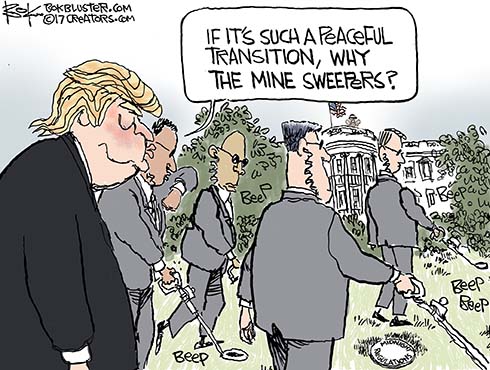 President Obama promised Donald Trump a peaceful transition to the White House. He said so the day after Trump's victory. Since then he's issued 145 "midnight regulations."
Peaceful Transition
The transition hasn't been all that peaceful according to  Piers Morgan. Instead Obama pitched a presidential "temper tantrum". Morgan says, Barack "hates Donald and everything he stands for.":
Since the election, as the New York Times reported, he's banned oil drilling off the Atlantic coast, named over 100 people to a range of senior government jobs, created new environmental monuments, commuted the sentences of 232 inmates and pardoned 78 others, protected funding for Planned Parenthood clinics, ordered the transfer of detainees from Guantanamo Bay and blocked new Israeli settlements.