Memorial Day Remembrance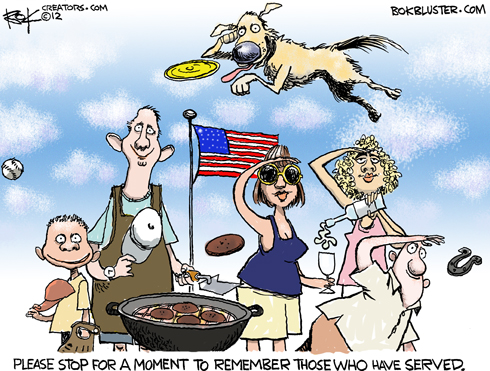 At 3 pm on Memorial Day people will stop what they're doing to remember those who make it possible.
I'm thinking of Adam Hamilton today.
Update: I meant to include this and left it out in the rush last week. It's a column from the WSJ by Col. Tom Manion USMCR (retired), whose son was killed in Iraq.
Not everyone, however, was into the spirit of the day. Here's Chris Hayes on MSNBC. And here's his apology.