Tag Archives:
nfl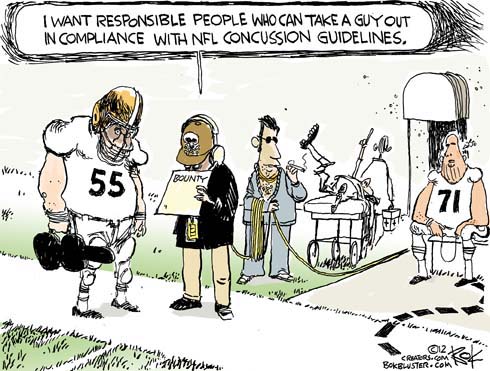 Watching the ritual pregame hugging and kissing between NBA players, I used to get the feeling that they think of themselves more as members of an exclusive club of elite athletes than as combatants representing the fans paying their dues. Not that there's anything wrong with that, but some NFL players don't see it that way. They think of themselves as members of a different kind of club – the mob.
While coaches paid for hits, the NFL touted its concern for concussions.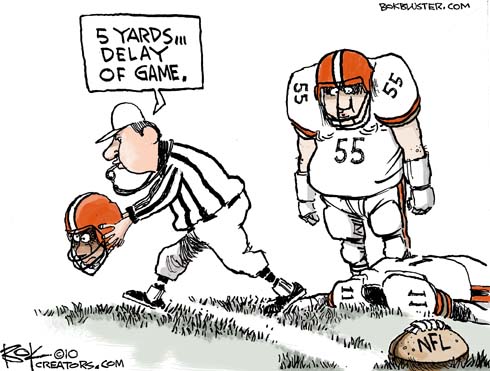 A NYT study last summer found that concussions suffered in the NFL are more serious injuries than previously thought. This seems to have inspired many defensive backs.  Helmet to helmet blows surged last week-end.  Steeler, James Harrison, alone bagged two Browns within a few minutes on Sunday. The only penalty called was a delay of game on Alex Mack for kicking the ball. Should have kicked a helmet – with a head in it.  The NFL closed the barn door with an announcement today that it is cracking down.  Here's an ESPN story.
Udpate: The NFL fined Harrison $75,000 for his work.