Category Archives:
President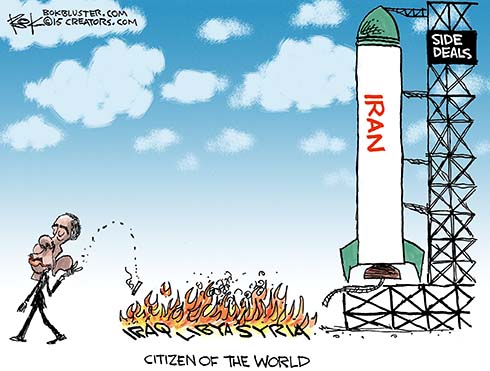 In a 2008 campaign speech in Berlin Barack Obama called himself a "citizen of the world". Whatever his path to citizenship, he hasn't been a model citizen.
Since his humbling election to the presidency of just the United States, our Citizen of the World has been withdrawing America from the world. That's left a big vacuum – if a vacuum can be big.  Anyway, very bad guys have rushed in to fill the vacuum. The result has been a refugee crisis a WSJ editorial calls "the worst human catastrophe of the 21st century".
Right on cue, enter Vladimir Putin. Russia is planning to send S-300 missiles to Iran.
During the Bush administration Putin complained about a planned missile defense system in Poland and the Czech Republic. The purpose of the system was to deter Iranian missiles.  In 2009 President Obama withdrew the system.