Category Archives:
President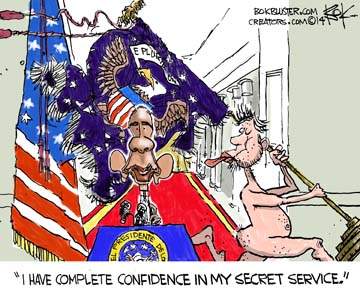 On Monday President Obama expressed full confidence in Secret Service director Julia Pierson.
Director Pierson resigned on Wednesday. It turns out the guy who broke into the White House earlier in the week wasn't tackled at the door as we were led to believe. He knocked over a female Secret Service agent and briefly roamed the house until he was tackled outside the East Room where the president makes speeches. Director Pierson also failed to mention the president's elevator ride with a gun packing felon.
On Wednesday President Obama expressed confidence in government efforts to control Ebola.
Jonah Goldberg explains government incompetence here.