Category Archives:
Congress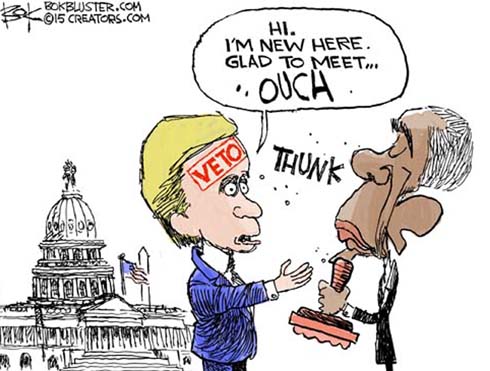 In an interview with NPR President Obama had this to say about losing the Senate in the midterm elections:
I haven't used the veto pen very often since I've been in office, partly because legislation that I objected to was typically blocked in the Senate even after the House took over — Republicans took over the House.

Now I suspect there are going to be some times where I've got to pull that pen out.
Within the first hour of the new session of the 114th Congress he threatened to veto the Keystone pipeline bill. He also threatened to veto bills on immigration and regulations.