Category Archives:
budget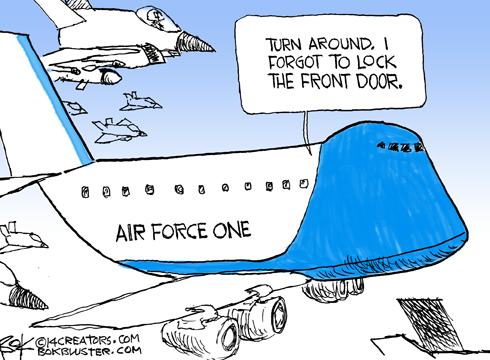 Last Friday a knife carrying nut climbed the White House fence and walked through the front door without knocking. Ron Fournier blamed the VA. Dana Milbank blamed budget cuts.
Mark Steyn has pointed out that the first family's presidential perks run over a billion dollars a year. The entire British royal family only sets their subjects back $57 million.
The American royal family travels in aircraft outfitted with a gym, theatre, and heat seeking missile protection. The president's limo "The Beast" also makes the trip along with 45 or so other vehicles and 200 secret service agents.
I blame the guy who forgot to lock the door.