Category Archives:
climate change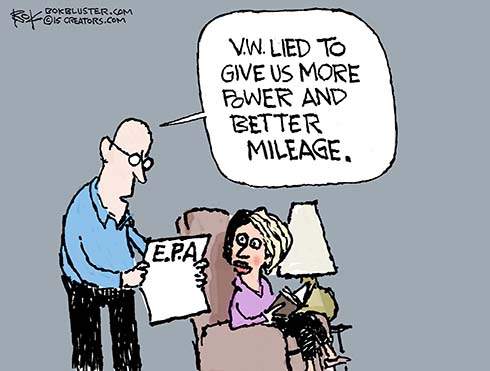 Reuters reports that Volkswagen will "repair" up to 11 million cars rigged to give misleading emissions info to inspectors. The "fix" will cost $6.5 billion.
Emissions
The evil geniuses at VW figured out a way for its diesel emissions systems to recognize when they were being tested. During a test the system stifles emissions according to government standards. The rest of the time the system turns itself down or off, allowing for great mileage and more power but higher emissions.
Who but the greenest among us is going to want to bring his car in for that repair?