Category Archives:
Culture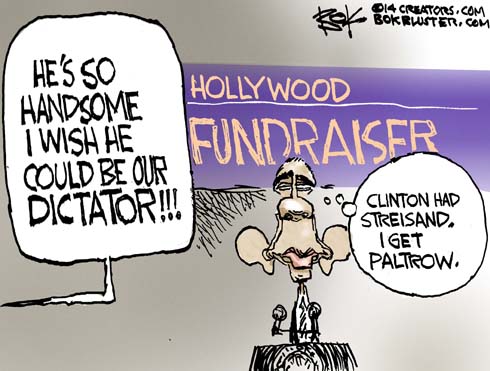 Hollywood political fundraising has become too much even for Hollywood. Gwyneth Paltrow hosted the president and informed him, "you're so handsome I can't speak properly". Then she allowed, "it would be wonderful if we were able to give this man all the power he needs".
The Paltrow performance sent TMZ over the edge:
It's the latest example of how demeaning it has become for Presidents to act like circus animals — performing for crowds that will feed them … in this case, feed them with money to line political coffers.

It's revolting that celebrities and other rich people feel such a need for self-importance — contributing money but ONLY if they can have their picture taken with the president and tell their friends they had dinner with him. If they're so committed to him, just send him a check and let him stay in Washington and do his job.