Shattered Clinton Campaign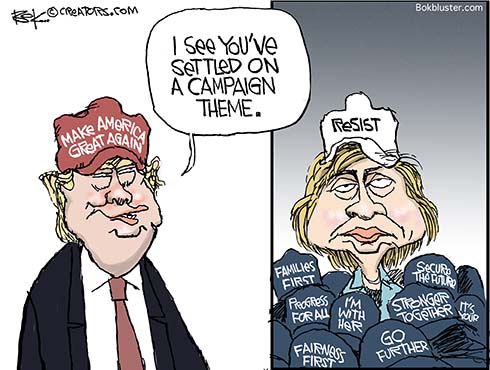 Jonathan Allen and Amy Barnes have written a new book about the Hillary Clinton campaign. It's called Shattered . Haven't read it but I've read about it.
Clinton Campaign
Clinton campaign officials gave the authors inside access in exchange for agreeing not to publish until after the election. Which the officials expected to win. It turns out the campaign officials were frustrated with the candidate. She couldn't decide why she wanted to be president.
I looked up a list of 84 campaign slogans she tried on for size. I picked the ones I could fit on hats.