Democrat's Self-Immolate Over Filibuster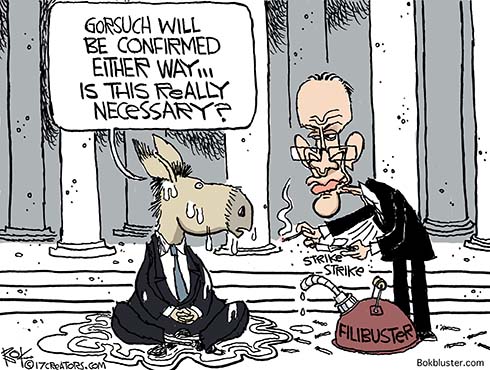 Well, Chuck Schumer went with the filibuster. And that caused the Democrats to self-immolate when Mitch McConnell applied the nuclear option. Supreme Court Justice Neil Gorsuch rose from the ashes.
Here's how they voted.
Now that the filibuster has been vaporized, Senate Democrats are defenseless against the Republican majority's future high court whims. Which does make for a nice fund raising theme. Not to mention that Republicans will be in the same boat when the tide turns.