Trump Swamp Drainage Project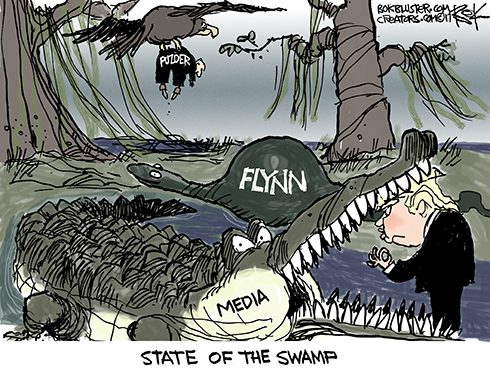 Swamp drainage was at a standstill last week. The Washington wetlands are filled with protected species and the permitting process is more complicated than expected.
The Trump Media war ended the week in a standoff when the president took the offensive in an hour and fifteen minute press conference on Thursday.