Nancy Pelosi House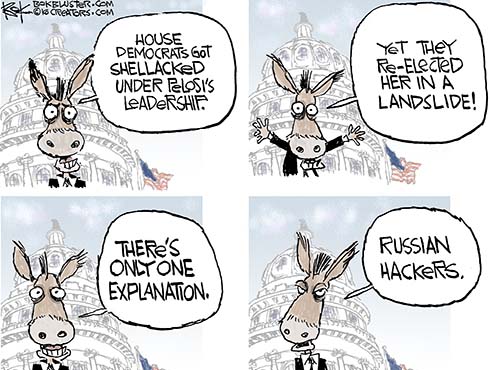 Nancy Pelosi won 134 votes to Tim Ryan's 68 to hang on as House Minority Leader. Ryan is taking credit for giving her a scare. But winning 68% of the vote sounds like a landslide to me.
Maybe they should demand that Jill Stein do a recount.
Nancy Pelosi
And maybe Nancy Pelosi should give the Democratic party a scare. Under her leadership they lost 63 House seats in 2010 and 13 more in the 2014 midterms.
Republicans now own "the White House, and the Senate, and the House, and 33 governorships and 68 (of 98) state legislative chambers."