Campaign Funding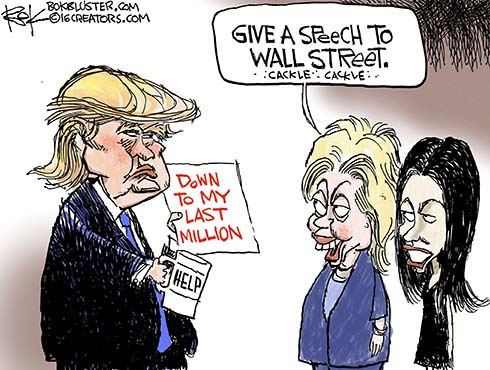 Hillary is crushing The Donald in Terms of campaign funding. According to the most recent FEC filing the Trump campaign only had $1.3 million in cash on hand compared to $42 million for the Clinton campaign.
Campaign Funding Leader Board
The NYT has a chart showing all the money raised so far by every candidate from Hillary ($334.9 million) all the way back to Jim Gilmore ($ 0.4 million). It's Hillary in a landslide in the money game.
This isn't my favorite Trump. Spent too much time drawing him. He reminds me of Caitlyn Jenner.