Trump Naming Rights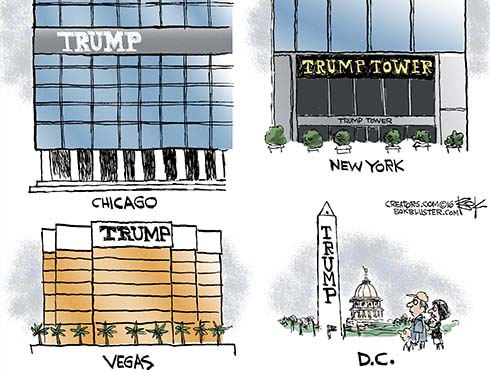 Obama won't name our enemy. Trump would probably try to sell the naming rights to radical Islam.
The Donald isn't guilty of false humility. In a way it's kind of refreshing to have a candidate who doesn't claim he was born in a log cabin. Or that his dad was a bartender, or a mailman, or that he's ashamed that he's rich.
But the novelty could wear off fast.