New York Values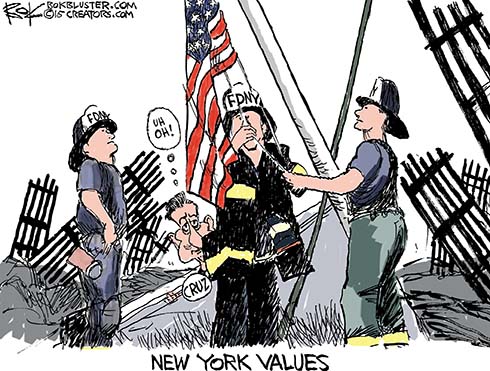 Ted Cruz stood up to Trump in the Charleston debate but the "New York values" card backfired on him.
The Donald gave an eloquent response about 9/11. Some of us here in flyover country actually kind of admire New York. And when Cruz said he meant New Yorkers aren't conservative Trump mentioned that William F. Buckley was a New Yorker.
New York Values
Meanwhile many actual New York voters were pissed. At least the ones at the Daily News were.
Update: Kevin Williamson (who writes for Buckley's magazine National Review) defends New York values and says of Cruz, "He is a very, very smart man who apparently believes that the median Republican presidential primary voter is very, very dumb."